The presenter has activated the presenter mode. Would you like to follow?
Follow presenter
You are following the presenter.
Stop following presenter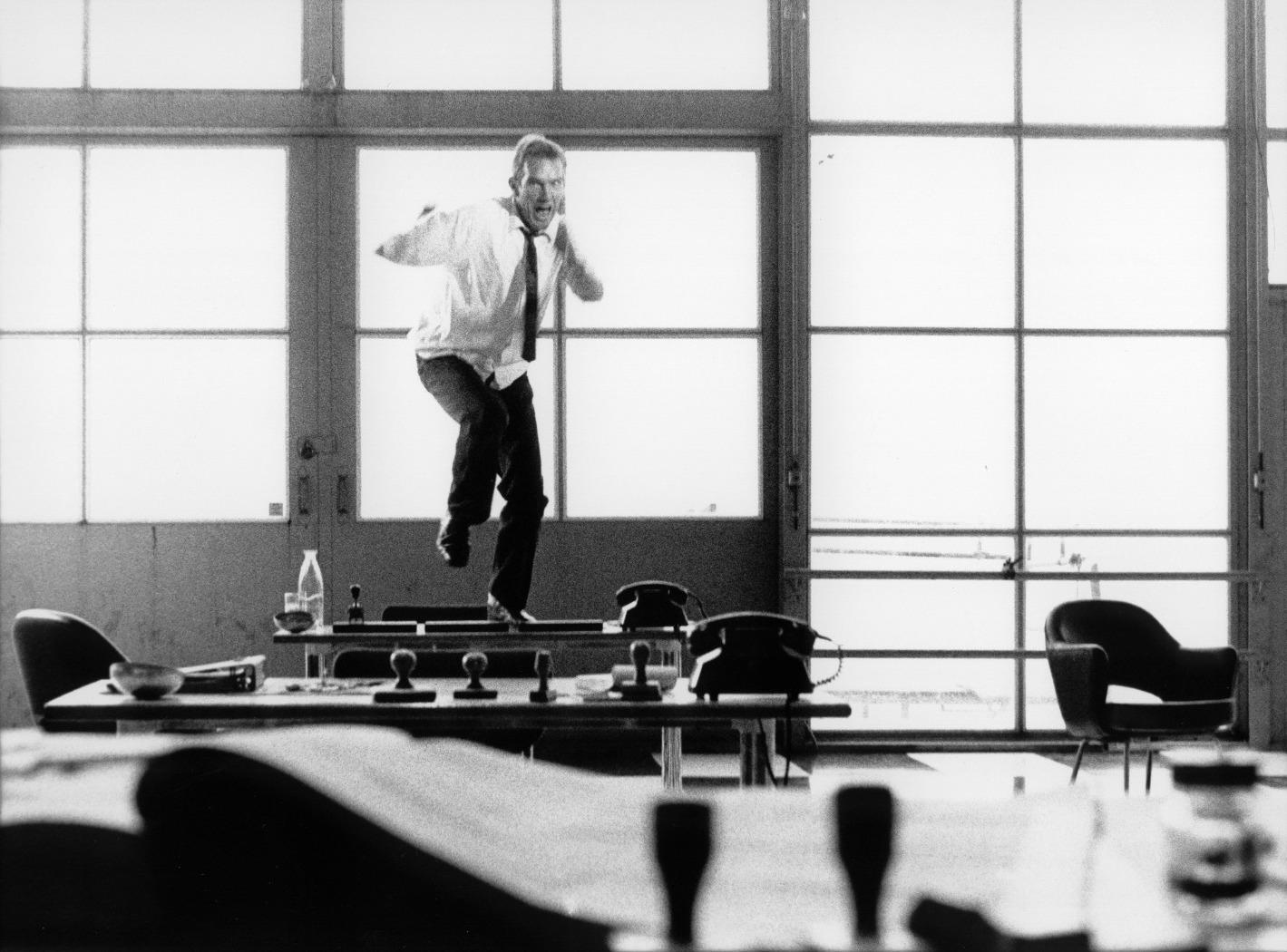 As long as there is film, dance has played a part in it. It is pre-eminently an art form that is about both ephemerality, and - if done with an adequate and imaginative approach - a special, and often very camera-like, form of expression. For filmmakers, it has traditionally been a challenge to capture this art form on camera and translate it to the screen.
The oldest dance film material, from 1920, is in the archives of Eye Filmmuseum Amsterdam. In the late 1950s, it is mainly to the credit of director Joes Odufré and choreographer Hans van Manen that not only choreographies were captured for television, but also special programs were made on the history of dance. All this to introduce this still relatively unknown art form to a wider audience.
Subsequently, the genre developed in different directions and numerous dance film productions were made for TV and the cinema. These films can be found in various archives, such as at Beeld & Geluid, Eye Filmmuseum and in-house by small companies or individual makers. Since 2003, Cinedans has maintained its own archive, which grows every year.
At the initiative of director Jellie Dekker, maker of dance films and documentaries about leading figures in dance, and Cinedans' director Martine Dekker, the Dutch Dance Film Archive Project is being launched in cooperation with Podiumkunst.net. The aim is to make a complete inventory of dance films made in the Netherlands since 1920 to the present and make them searchable in one central location. We also aim to open the archives and present the dance films to the public. The Dance Film Archive Project is supported by Podiumkunst.net and their efforts and way of working will be explained as well this afternoon. 
During the program at Cinedans, films and fragments will be shown from different time periods and archives, and Jellie Dekker and Martine Dekker will introduce the different film (fragments).
The program includes the very earliest dance recordings, such as Mondscheinsonate (1935) with fragments by dancers Darja Collin and Hans Snoek. We also show footage from the 1960s by Joes Odufré: a solo improvisation in front of a mirror by Hans van Manen and a pas-de-deux by Alexandra Radius and Jaap Flier on the steps of the Stedelijk Museum Amsterdam.
In addition, film excerpts will be shown from films by Bianca van Dillen & Wilbert Bank, Clara van Gool, Ton Lutgerink & Noud Heerkens, Krisztina de Châtel & Erik van Zuylen, Het Hans Hof Ensemble & Annick Vroom, and Karel van Laere, among others.

Please note: This event is in Dutch.

Picture: Man in Motion by director Noud Heerkens, 1995, dancer Ton Lutgerink Foto Rinie Bleeker