The presenter has activated the presenter mode. Would you like to follow?
Follow presenter
You are following the presenter.
Stop following presenter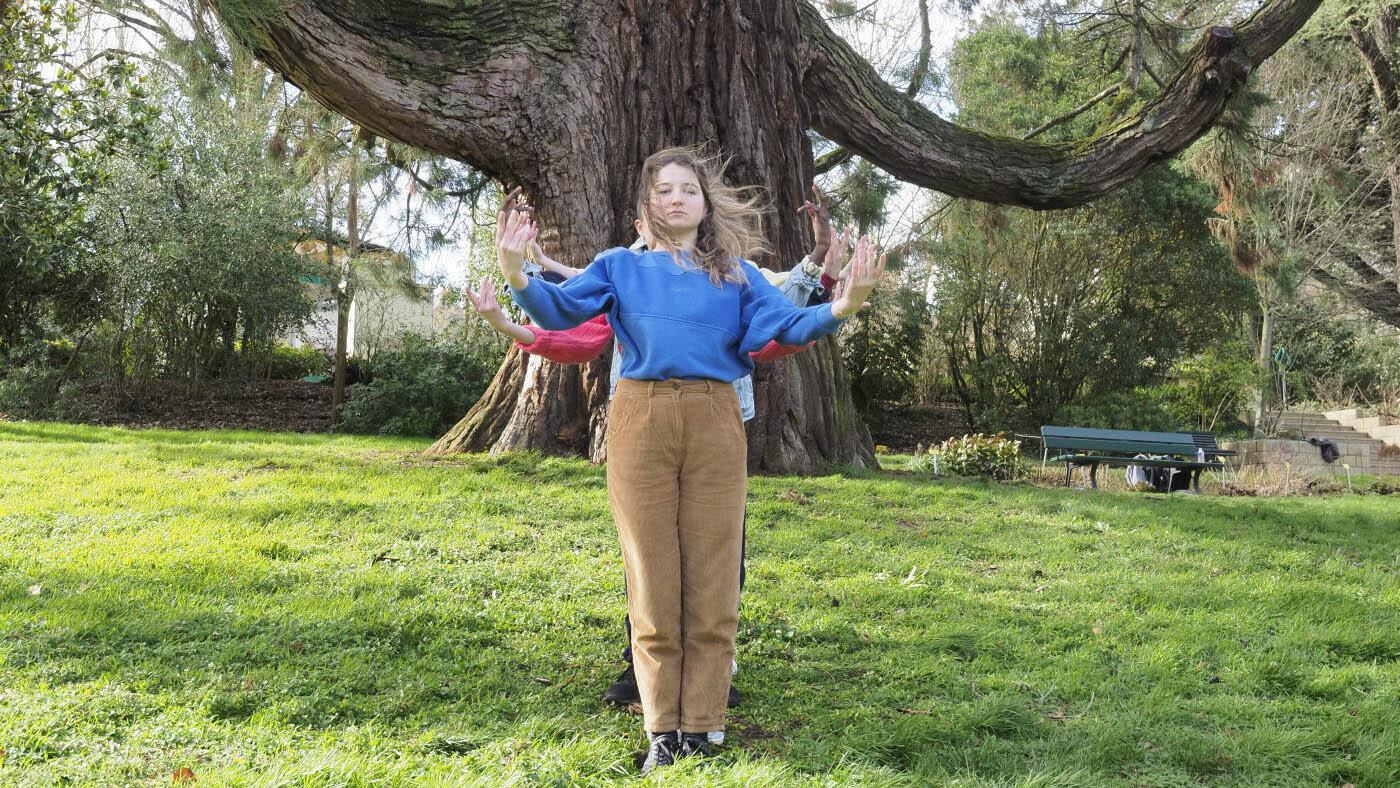 Dear Diary by Compagnie Voix
Research presentation led by Margherita Bergamo Meneghini
FREE ADMISSION:  25 & 26 March | 10:00 - 13:00, 15:00 - 18:00 | Book your time slot at the Cinedans desk in Eye. Available slots every 30min.
"Dear Diary" is a stereoscopic 360 film and part of the multimedia project "Eve 3.0". "Eve 3.0" is a hybrid performance of live contemporary dance and virtual reality, exploring a multi-sensory illusion of the body in motion. Eve takes participants into an encounter with six characters who have extreme feelings, and encourages the sharing of what a dialogue between bodies can generate. In the film, participants embody the point of view of Eve, in a narrative where they meet a group of teenagers and witness what happens among them due to the presence of a secret diary.




The study that is implemented during the presentation of the VR work "Dear Diary" is meant to observe participants' reactions in a VR environment, and their sense of embodiment and presence. This study is supported by the research unit Scènes du monde, Edesta Paris 8, Visual, Performing, and Media Arts, University of Bologna and Simon Fraser University's School of Interactive Arts and Technology in Vancouver, Canada.
The public is invited to actively participate in the research and to contribute to the further development of this VR project.
Choreography and direction: Margherita Bergamo Meneghini
Creative producer and scriptwriter: Mark Lee
Scriptwriter: Veronica Boniotti
UX design: Daniel González-Franco
VR development: John Desnoyers-Stewart
Music: Dale Nichols
Performers: Maude Doublet-Viguié, David Fleury, Alexi Mondet, Lola Montaut, Charline Regnier, Mélissa Vaurin / Production manager: Maria Leon Arraez / Choreography assistance: Camille Nerry / Camera: Pietro Lepore / Artistic director: Agnese Riaudo / Styling: Maeva Blanchard, Juliette Launay / For Digital Rise:

 
Maxime Beucher,
Thomas Bresard, François Klein, 
Thomas Villepoux
Produced by Compagnie Voix with the support of Digital Rise, Seesaw Project, Laval Virtual Recto VRso, EUR ArTeC, France Active, FDVA, Département Saône-et-Loire, Région Bourgogne-Franche-Comté, Château Éphémère, Artdam, CND and DansBlok