The presenter has activated the presenter mode. Would you like to follow?
Follow presenter
You are following the presenter.
Stop following presenter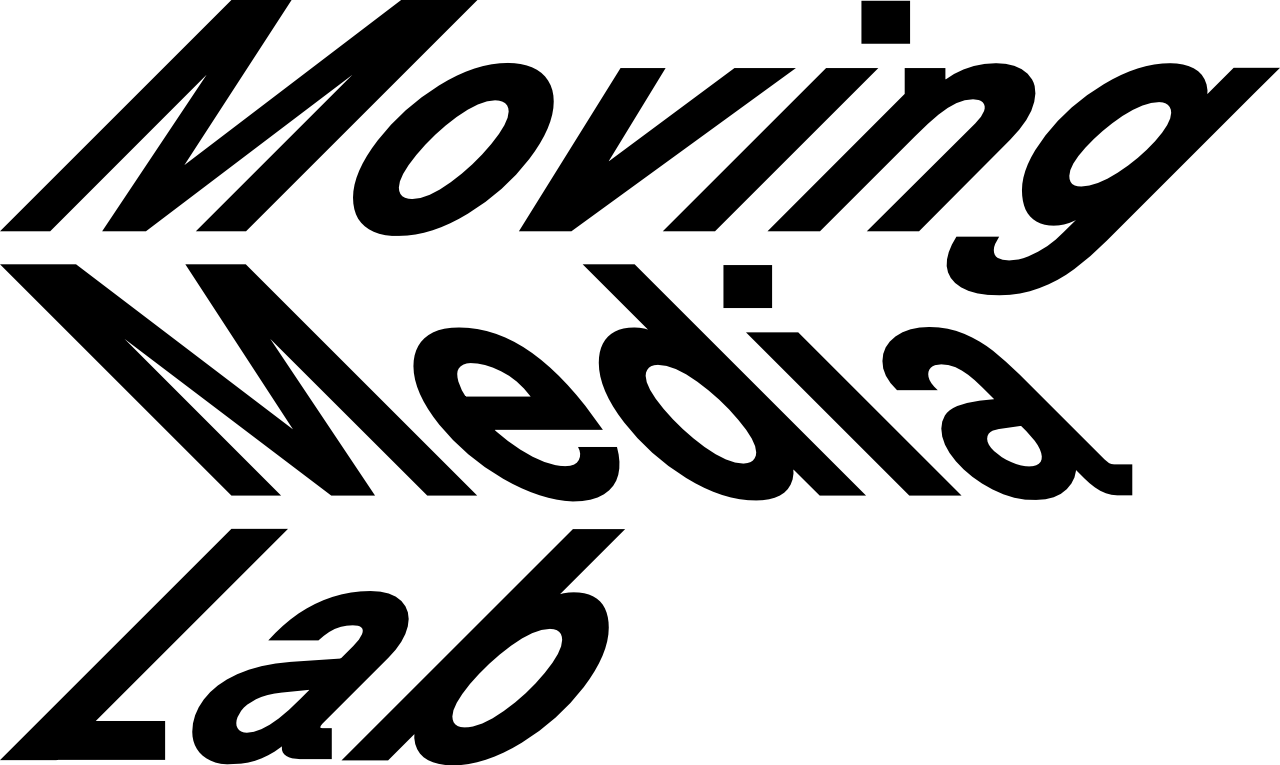 We are very happy to announce the Open Call for the Moving Media LAB! The Moving Media LAB is an initiative of Cinedans in collaboration with
Nederlandse Dansdagen, Korzo, DansBrabant, Eye Filmmuseum Amsterdam,
VRDays and Design Academy Eindhoven.
The Moving Media LAB explores the possibilities of dance, body and movement within the arts, design practice and science.
Together we investigate
how these different fields can become more connected and related to technological innovation.
A starting package for each group of 20,000

Euros (Including artist fee and productional budget.)

 

Workshops & Masterclasses.

 

Presentations.

 

Coaching from experts in the field.
At the end of the open call, the selected creatives will be divided into temporary collectives (aka working groups), where they will be able to share their interests to collectively come up with an idea to pursue.
Are you based in the Netherlands as a visual artist, creative technologist, designer, architect, choreographer, film director, theatre maker, scenographer or scriptwriter with a strong interest in actively learning and creating with other disciplines alongside innovative technology? Is there an artistic concept brewing in your head in which dance and movement play an important role?
| | |
| --- | --- |
| 01/10/23 | 'Walk in Talks' at Nederlandse dansdagen in Maastricht. |
| 14/11/23 | Introduction zoom meeting |
| 17/11/23 | Visit to the Glow festival |
| 20/11/23 | Workshop in Amsterdam |
| 21/11/23 | Workshop in Amsterdam |
| 27/11/23 to 02/12/23 | VRdays Immersive Tech Week in Rotterdam |
| 13/12/23 to 15/12/23 | Makers LAB in Eindhoven |
Ian Biscoe (Design Academie Eindhoven)

 

Martine Dekker (Cinedans) 

Gemma Jelier (Korzo)

 

Nienke Rooijakkers (DansBrabant)

 

Martin de Ruiter (Eye Filmmuseum)

 

Michael Scerbo (Cinedans)

 

Wim van Stam (DansBrabant)

 

Stacz Wilhelm (Nederlandse Dansdagen)

 

Benjamin de Wit (VRdays)
If you do not have a google account/wish not to use one, please follow the instructions on the PDF and send your application to laura@cinedans.nl. 
Find our Frequently Asked Questions below, for any other questions regarding the Open Call please contact laura@cinedans.nl. 
FAQ:
Can I apply as a duo/collective? 
Yes, you can apply as a duo, a group or as an individual. Make sure this is stated clearly in your application! We are focusing on interdisciplinary practices, and matching makers based on their shared research questions, skills, interests and ideas. Therefore if you are already a duo or group it is important to explain your differences in disciplines, and what skills you bring. How does the Moving Media Lab benefit your working process together? Would you be ready to extend your 'group' or to separate if needed?
I am not currently living in The Netherlands, can I still apply?
We accept 'Netherlands-based' makers only. If you plan to stay in the Netherlands during the working period of the Moving Media Lab then yes!. If you do not, then the answer is unfortunately no.
What is the working period of the Moving Media Lab, I still have other commitments during 2023 - 2025, will this be a problem?

The Moving Media Lab will run from November 2023 - March 2025, in this period there will be Labs, Lectures, Masterclasses and Presentations available for you to attend, and develop your concepts together. Outside of this, you are able to continue working on your projects as you see fit.

Can I apply with a project?

No, the application is a way to get to know you, what have you been doing in the past, what skills and/or interests you have, your ideas and what burning questions you may have. If talking about a project is the way you can convey better your ideas and interests, then feel free to do so, but be mindful that this trajectory is not about developing a personal project. The concepts will be develop collectively in the newly formed temporally collectives. Perhaps, in the end your project idea will resonate with the rest of the members of your group, but it is too soon to say.
How will 'match-making' take place?

During the application process, the Jury will already be looking at the applicants and what interests, questions and research they have, to make an initial diverse selection of makers. Before we start the initial Lab, we will have a few days to get to know one another, your interests, needs and research questions. Who do you look to work with, and what skills do you bring yourself? These are important questions to ask yourself during the application. The final groups will be defined in an open dialogue with the participants. 

Who is the Moving Media Lab looking for?
We are looking for makers from all fields; dance, technology, visual art, film, design, fashion, architecture, theatre, script writing… Am I too old?
You are never too old.

Cinedans | Gedempt Hamerkanaal 205, 1021 KP, Amsterdam | info@cinedans.nl